INVEX-EDIX is the EDI-ready platform that enables you to provide top-tier customer service through automated, real-time transaction processing within INVEX ERP, thereby greatly reducing manual data entry and reconciliation efforts between your customers, vendors, and outside processors.
This cutting-edge technology allows metal service centers to control data communications, maximize efficiency, minimize errors, and increase productivity without increasing staff.
INVEX-EDIX supports the following inbound and outbound EDI transactions using common EDI standards:
801 – Invoice
846 – Inventory Handoff
856 – Advanced Shipping Notice
861 – Receipt Acknowledgement
863 – Test Results
870 – Production Reporting
850 – Purchase Order (Outbound)
Using INVEX-EDIX, even outside processing jobs can be fully automated. Material can be sent from a mill to an outside processor, be processed, and then sent to a customer; meanwhile, the job status will be updated automatically in the INVEX ERP.
INVEX-EDIX uses intelligent intermediate data structures that are hosted by third party EDI providers to import and export EDI transactions without granting them access to your ERP database tables. INVEX-EDIX also includes a real-time EDI monitoring utility, Sentry, where EDI transactions can be viewed and managed.
Automate your business-to-business data communications using EDI and unlock your metal service center's potential today with INVEX-EDIX.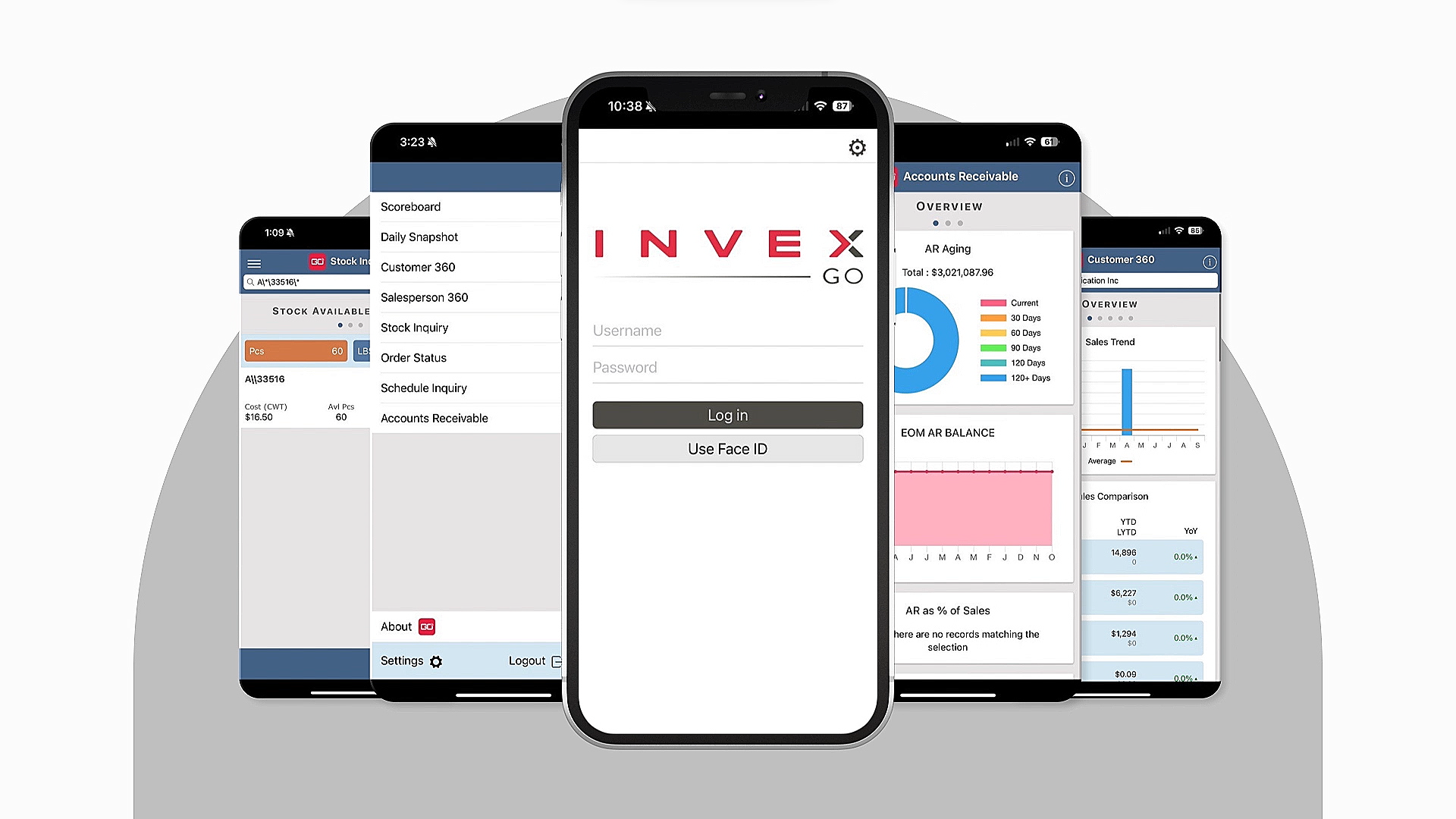 Dallas, TX –In the dynamic world of metal service centers, staying ahead of customer demands is key. That's where INVEX-GO, a powerful mobile app designed for the metal industry, comes into play. Simplified Sales Process INVEX-GO offers real-time inventory and customer order information right at your fingertips. Your metal sales team can effortlessly access quotes,…
Continue Reading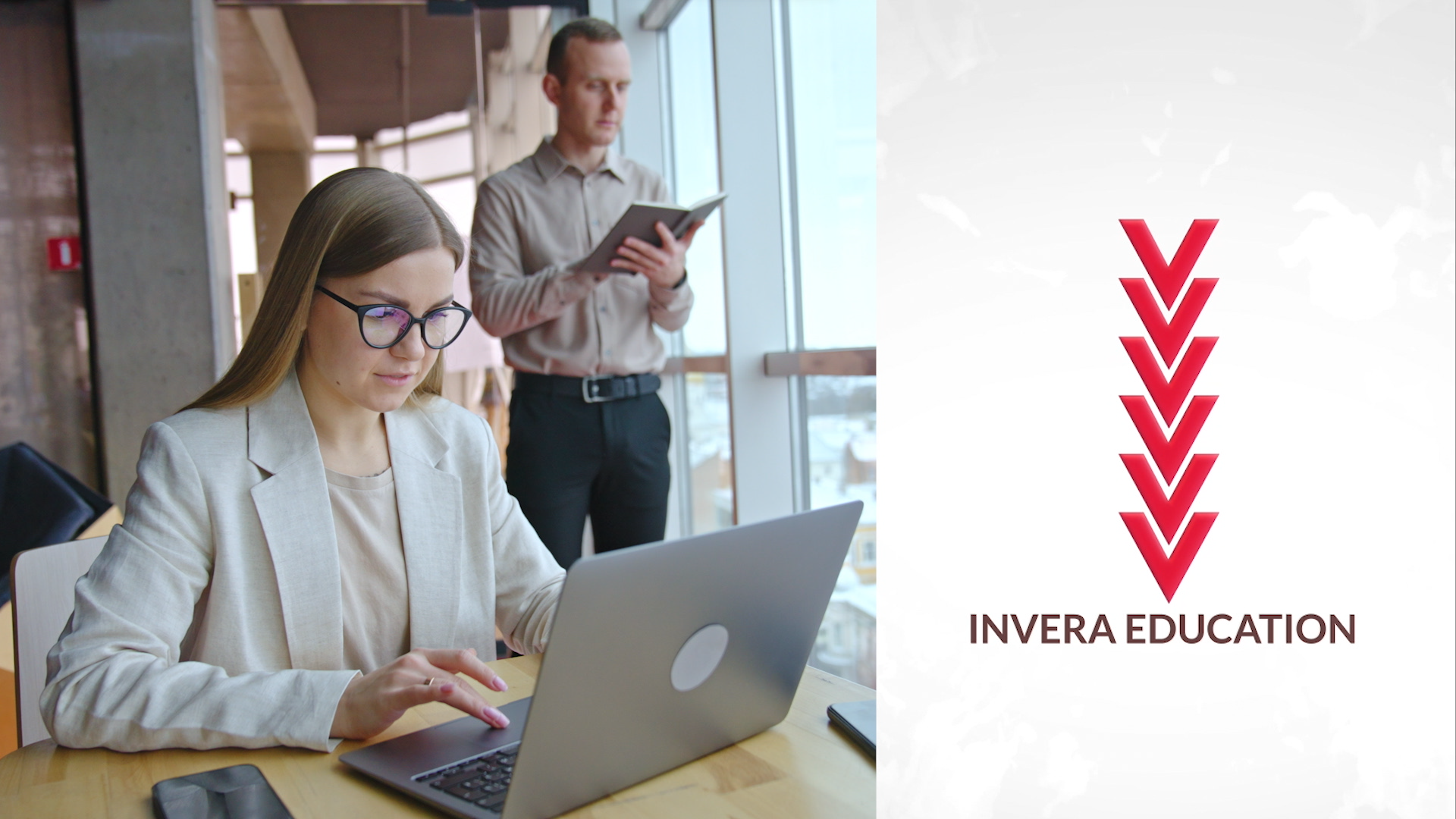 Dallas, TX –In today's rapidly evolving business landscape, having state-of-the-art tools combined with effective on-line training is more than just a luxury – it's a necessity. The INVEX metal ERP software is complemented by a treasure trove of robust training resources available on our learning management platform (LMS), Invera Education. Implement faster, with a deeper…
Continue Reading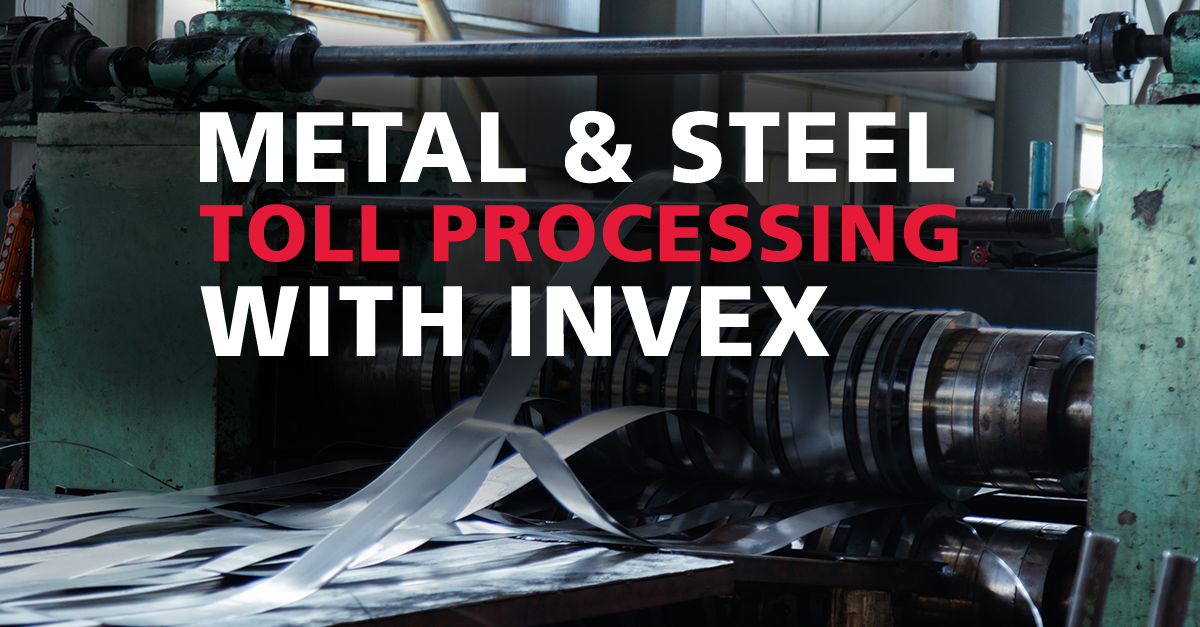 Dallas, TX – INVEX, the cloud-based metal industry ERP software announces features specific for metal and steel toll processing companies that process customer-owned inventory. Production processes such as metal and steel coil slitting, de-coiling, and cut-to-length as well as features unique to the billing for toll processing can all be handled quickly and out of…
Continue Reading