INVEX offers comprehensive functionality for metal and steel toll processing companies that process customer owned inventory. Common business cases such as metal and steel coil slitting, decoilling and cut-to-length can be handled quickly and out-of-the-box. Steel and metal toll processing features, also known as steel toll conversion, are also available for metal companies that process customer owned material.

Toll processing companies, which are also referred to as metal and steel toll conversion or toll manufacturing, typically slit, cut-to-length, decoil and shear customer owned metal and steel coils and sheets. . Toll processing can also be performed on painted coil products and virtually any process such as shearing, rolling, galvanizing, pickling and cold rolling.

The INVEX Toll processing functionality can encompass all types of products and processes including bars, plate, pipe and tubes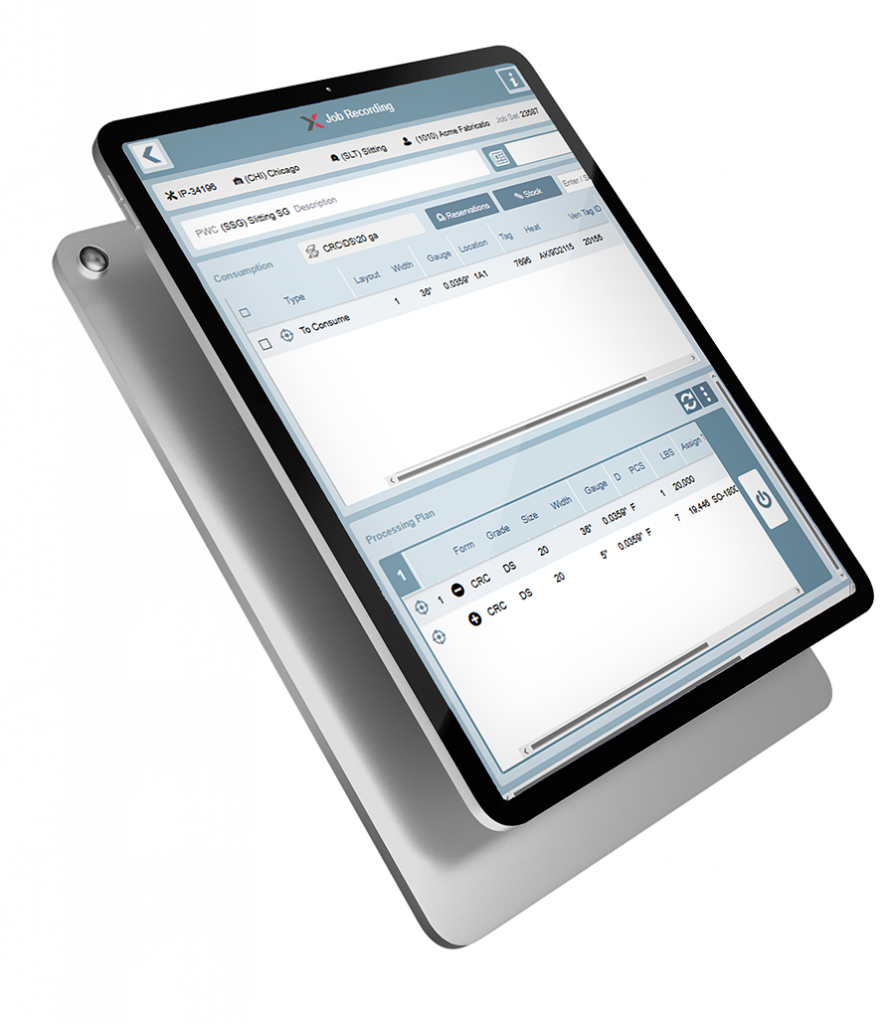 Production includes specialized layout functions for metal and steel slitting, cut-to-length, multi-strand blanking, oscillating, and shearing.

Each layout uses a special shop floor production recording system with barcode scanning to improve accuracy and streamline the recording function.
CASES HANDLED:

The sales order entry function has a streamlined order entry function which starts with the entry of the customer tag or consumed coil product.
INVEX accommodates the following weighing options:
The invoicing function has a streamlined invoicing function specific to toll processing and the related processing charges.