Dallas, TX- INVEX-Financials is the financials package for the metal industry's leading cloud enterprise software, INVEX. INVEX-Financials provides metal service centers with a comprehensive and cost-effective solution for AR, AP, and GL with native metal industry features and functions.
All Company Sizes and Structures
INVEX-Financials accommodates accounting teams at metal service centers of any size and structure, including:
Single and multi-branch companies
Multiple companies each with their own branch locations
Or multiple companies located in different countries
Multi-Currency

INVEX-Financials supports multi-currency operations with the flexibility to handle:
Buying and selling in different currencies
Fixed and variable transaction currencies
Foreign exchange gains or losses
Currency translation ledger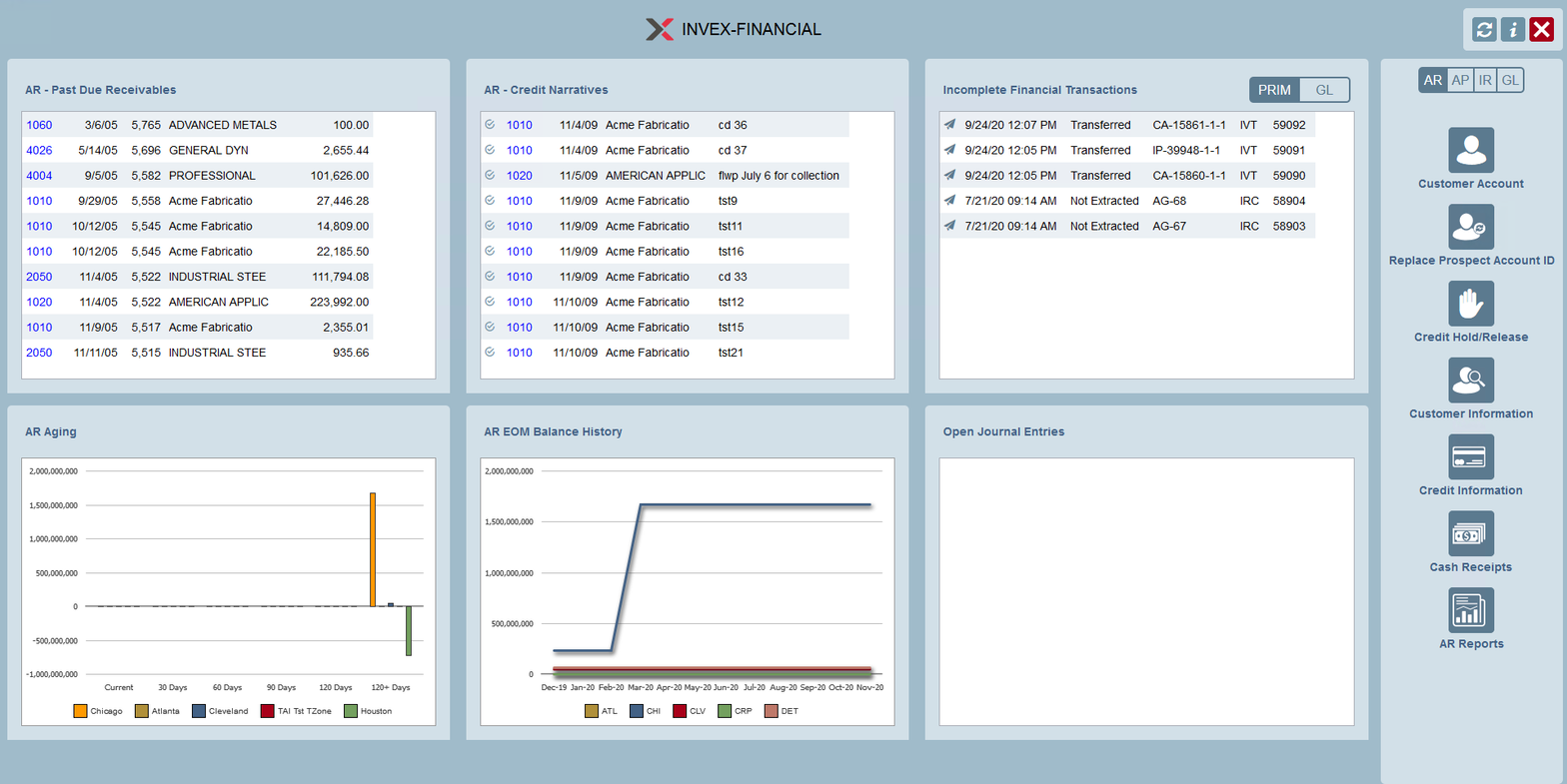 General Ledger

The INVEX GL is updated in real-time as transactions are posted in INVEX. The GL account configuration provides flexible controls over which accounts are posted to for each type of transaction. GL features include:
Journal entry management
Inter-branch sales and profit center allocation
Financial reporting tools
Budget maintenance
Accounts Receivable

The AR module is used to manage the collection, review, tracking, and follow-up of outstanding receivables, features include:
Cash receipts
Payment history
Credit verification features for Quotes and Orders
Credit hold and release functions
Electronic interface for cash receipt uploads by customers
Accounts Payable

The accounts payable section includes voucher and invoice cost reconciliation functions that allow metal service centers to:
Post vouchers with matching
Receive invoices electronically via EDI
Enter vouchers for metal, freight, processing, and more.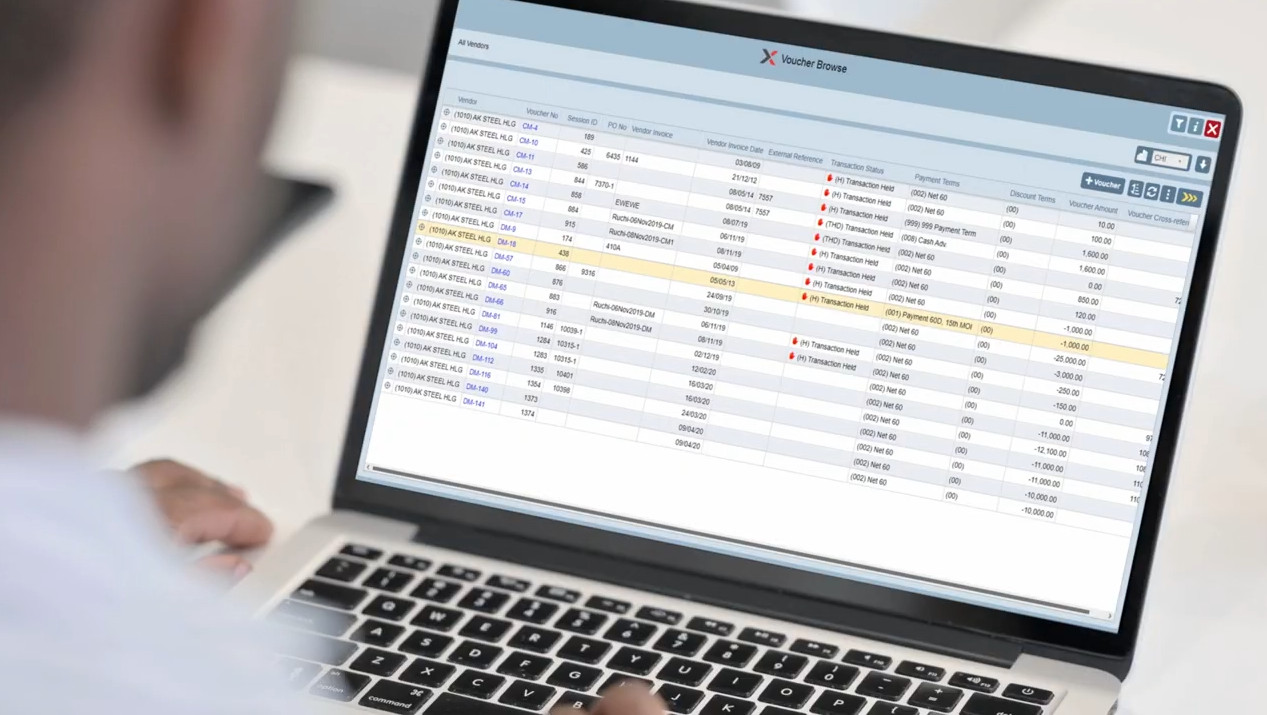 INVEX also provides the following added tools for metal finance teams:
Analytics and KPI dashboard for AR and AP
Accounts receivable mobile application (iOS and Android)
Flexible API for 3rd party financial application integrations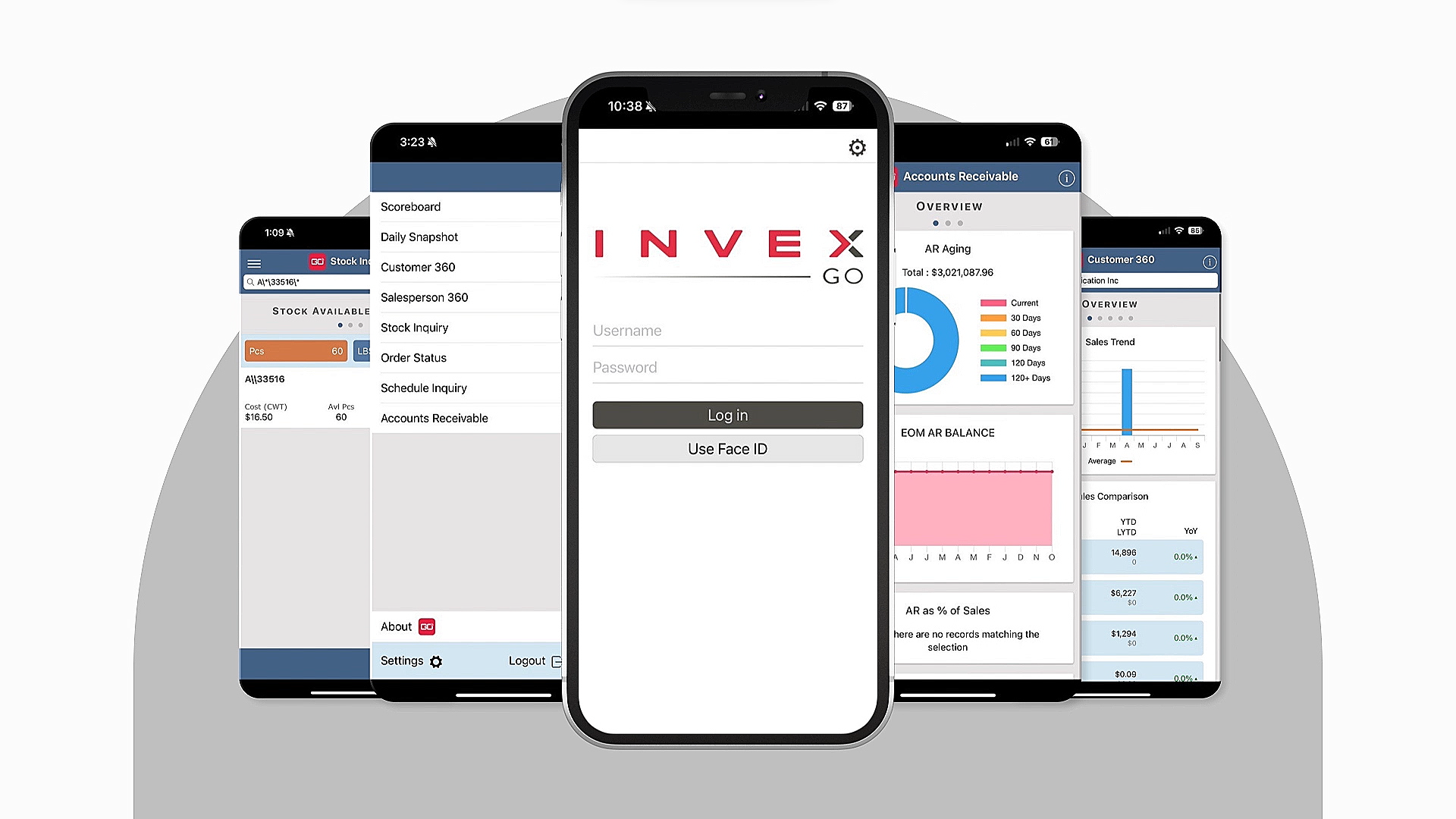 Dallas, TX –In the dynamic world of metal service centers, staying ahead of customer demands is key. That's where INVEX-GO, a powerful mobile app designed for the metal industry, comes into play. Simplified Sales Process INVEX-GO offers real-time inventory and customer order information right at your fingertips. Your metal sales team can effortlessly access quotes,…
Continue Reading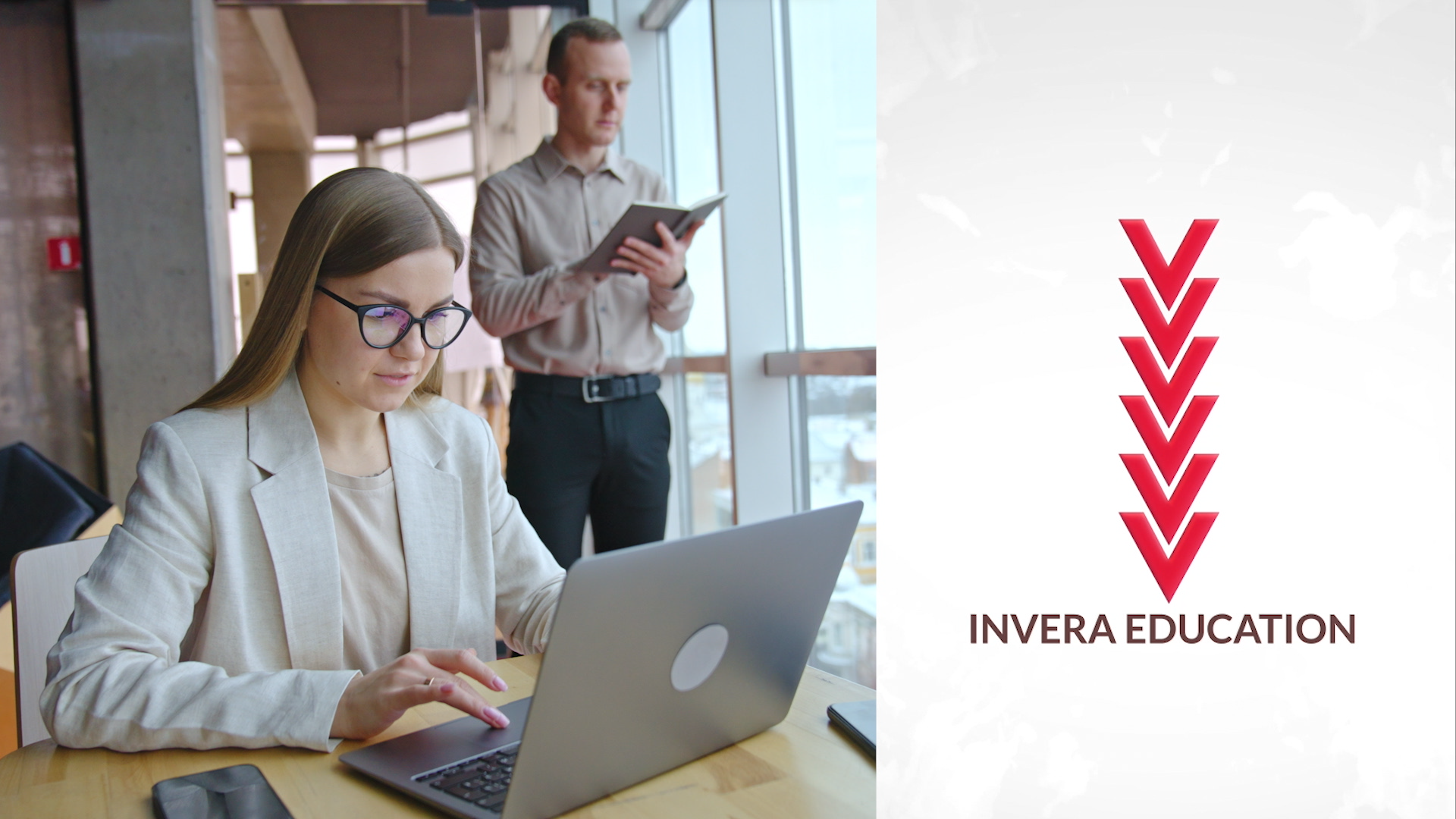 Dallas, TX –In today's rapidly evolving business landscape, having state-of-the-art tools combined with effective on-line training is more than just a luxury – it's a necessity. The INVEX metal ERP software is complemented by a treasure trove of robust training resources available on our learning management platform (LMS), Invera Education. Implement faster, with a deeper…
Continue Reading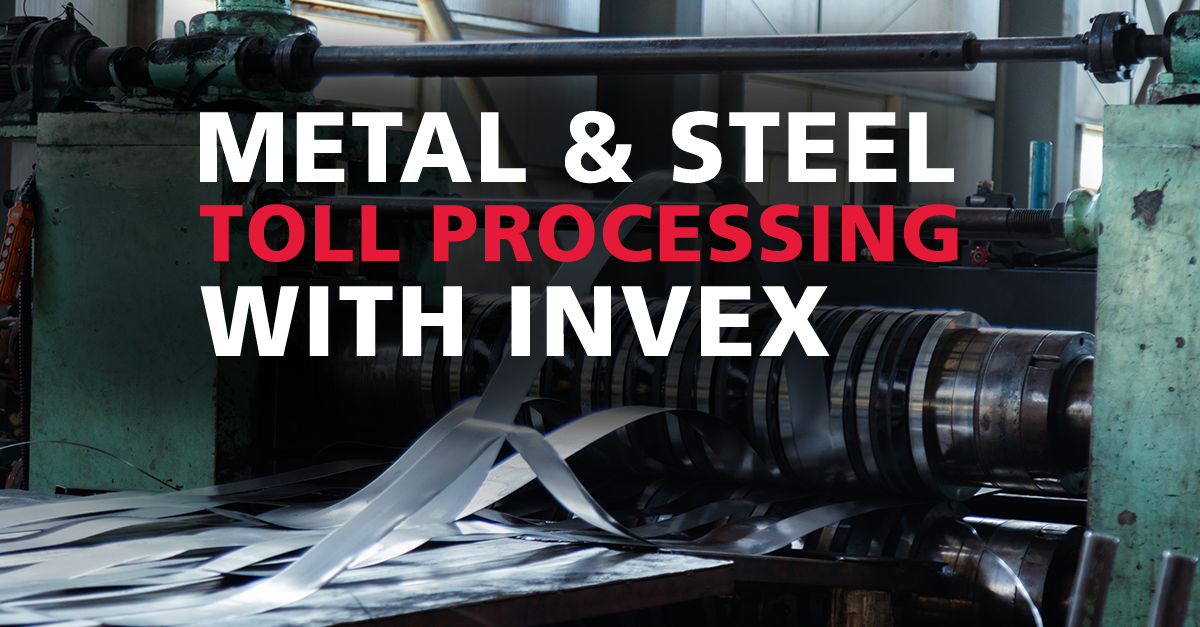 Dallas, TX – INVEX, the cloud-based metal industry ERP software announces features specific for metal and steel toll processing companies that process customer-owned inventory. Production processes such as metal and steel coil slitting, de-coiling, and cut-to-length as well as features unique to the billing for toll processing can all be handled quickly and out of…
Continue Reading