Island Steel UK Ltd, a strip steel distribution and processing center in Newport, UK, has selected INVEX, a cloud-based metal service center software from Invera, the metal industry cloud ERP software company.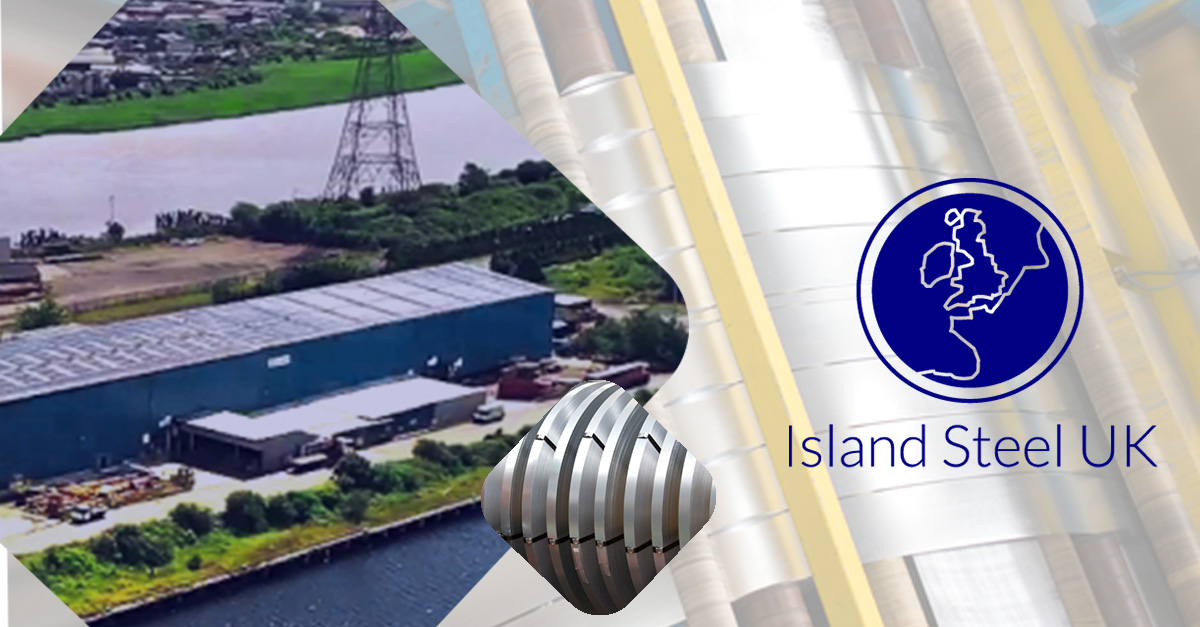 Island Steel will be implementing a full complement of INVEX ERP software features including inventory management, steel purchasing and MRP functions, contract sales, online production planning, coil and sheet processing functions, shop-floor tablet and mobile functions, job scheduling, online shipment planning, and tablet based slit coil production weight recording features.
Sales will be able to quickly view coil, sheet, and painted coil inventory as well as viewing finished good just in time (JIT) inventory produced in advance to a customer part. For repetitive contract items, sales can view a list of customer parts and finished goods that are ready and quickly create releases for shipment.
Island Steel will be able to view the comprehensive production status of the customer order at a single glance, on a desktop or mobile device. The sales team will also be able to view inventory or a view of the customer recent activity directly from a mobile device in preparation for customer visits.
For the warehouse, once the slit coil or sheet has been produced, Island Steel will utilize the tablet-based multiple banding and packaging functions to meet slitting, banding, packaging and weighing requirements. INVEX mobile applications will also be implemented for picking coils for processing or steel sheets to meet customer orders. During the transport loading process, Island Steel will also be performing mobile verifications to ensure the correct items are loaded for shipment.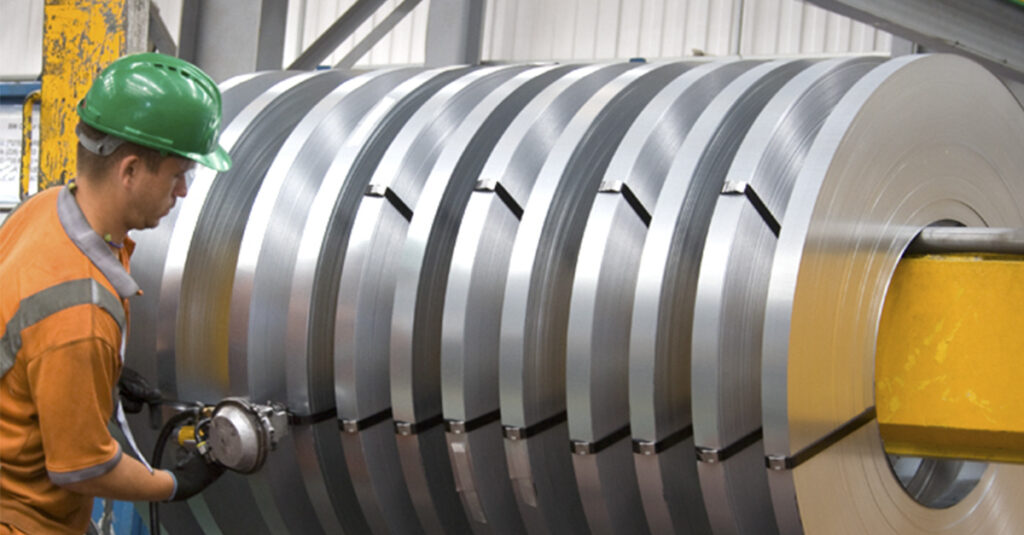 "We are looking forward to implementing a modern and easy to use cloud-based software that will provide us the latest technology stack available for the metal industry. We wanted a high-fit enterprise software solution that is fast to use, with no software modifications, to allow us to implement quickly and improve our company using desktop, tablet, and mobile technology."

—Alex Roberts, Managing Director
---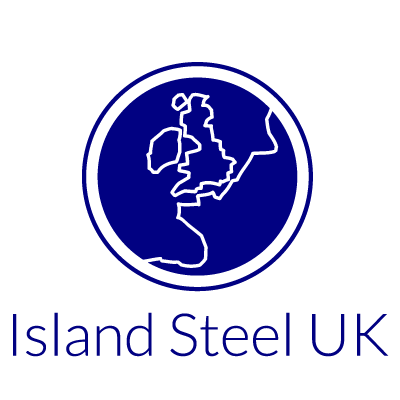 Started in 1994 by Alan and Alex Roberts, Island Steel UK now operates from its purpose-built service Center facility on Newport Alexandra Docks, South Wales UK. Able to handle up to 300,000 Mt pa. in thicknesses of 0.25 to 6.0mm in slit coil sheet and blanks powered by solar panels located on our roof. For all inquires, please email enquires@islandsteeluk.com.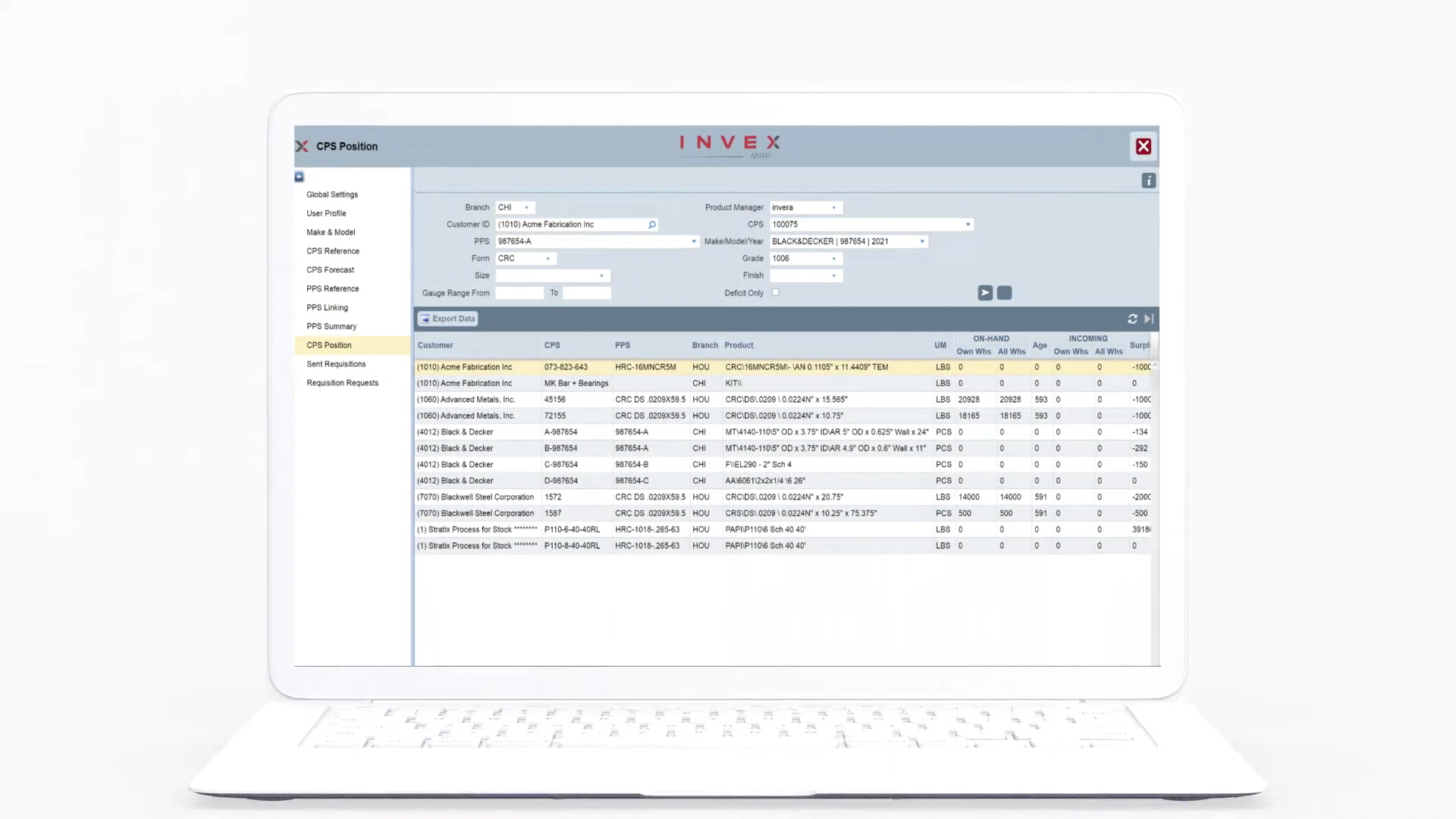 Dallas, Texas, USA – Invera a annoncé le lancement d'INVEX-MRP, une application web de planification des besoins en matériel (MRP) pour l'industrie des centres de service du métal. INVEX-MRP utilise des algorithmes de prévision qui sont entièrement intégrés aux données en temps réel de l'ERP INVEX afin de fournir une source unique de vérité pour…
Continuer à lire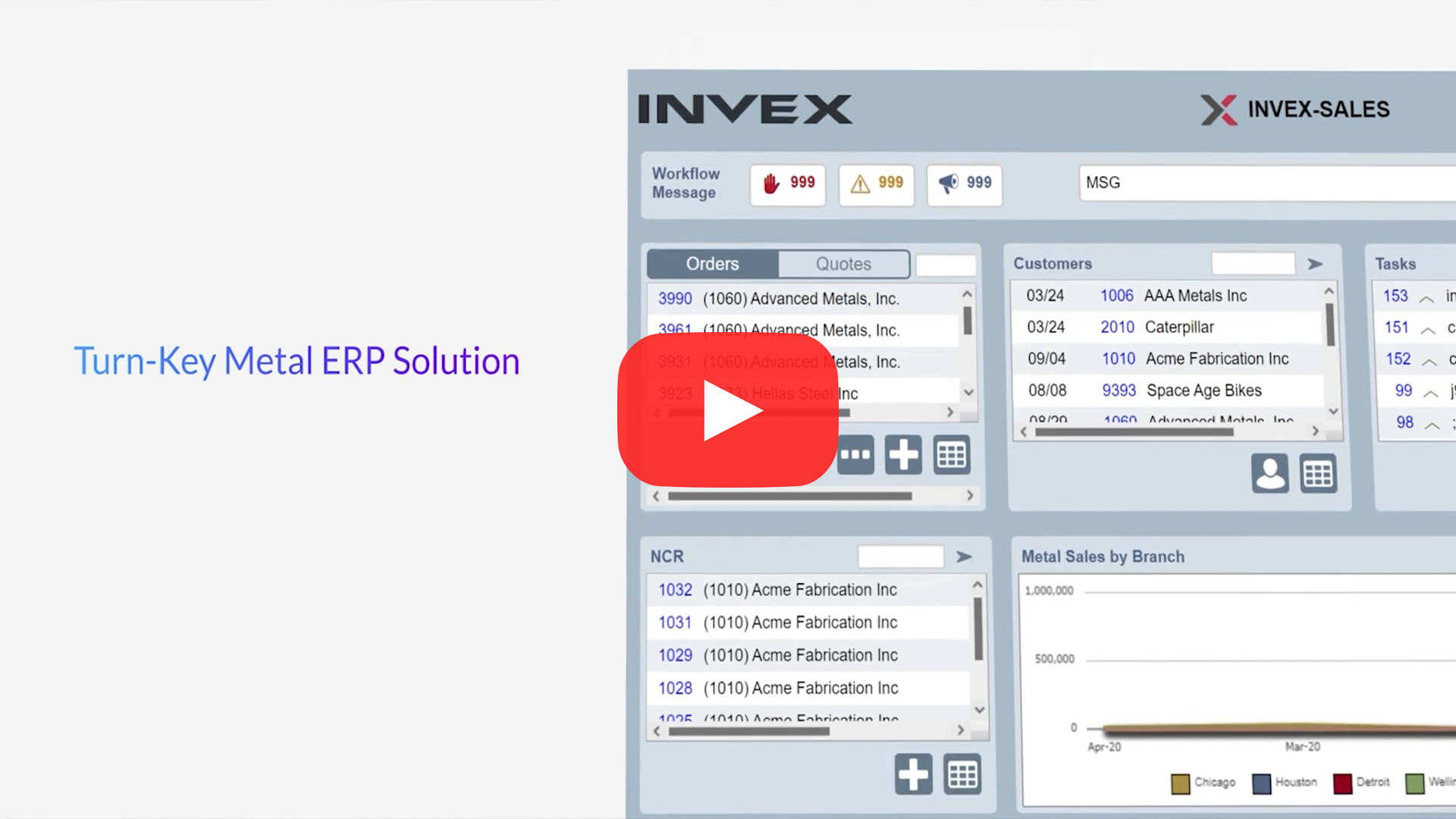 INVEX offre aux centres de services de transformation des métaux et aux distributeurs un système professionnel de progiciel de gestion intégré prêt à l'emploi qui porte sur la rapidité, l'agilité et le retour sur investissement maximal pour votre activité de transformation des métaux. Un ensemble complet de fonctionnalités robustes englobe les centres de services de…
Continuer à lire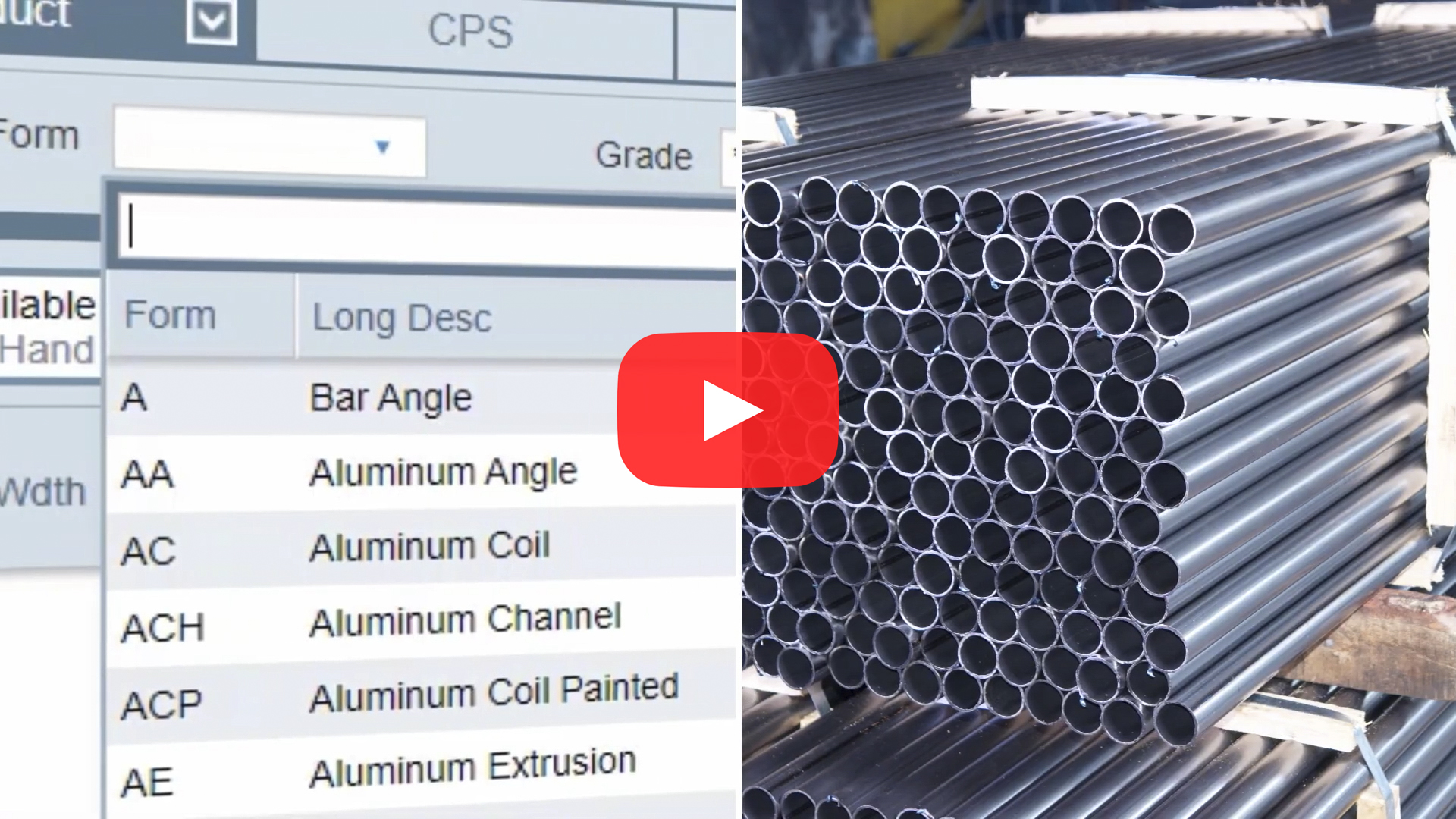 Dallas, Texas – Le logiciel Cloud INVEX répond aux besoins des laminoirs à tubes de métal et acier qui travaillent à partir de rouleaux refendus. L'ERP d'INVEX propose des fonctions avancées d'enregistrement de production, comme le chargement de rouleaux refendus et l'enregistrement de la production de tubes, pour s'adapter aux processus accélérés des laminoirs à…
Continuer à lire